The US Goverment "Cares Act" Stimulus program on the Surface looks ok. However, it is both confusing and misleading.
The goverment is offering 2 programs:
PPP(Paycheck Protection Program) Your company is eligible to receive a loan not to exceed 2.5 times your average monthly payroll cost. This loan can be forgiven if you maintain your payroll near your 2019 levels for the 4.5 month period.(Feb 15 2020 to June 30 2020).  Term 10 year note  4% interest rate.  This is administered via an SBA approved bank.
EIDL(Economic Injury Disaster Loan) Your company is eligible to recieve a loan not to exceed 2 milion dollars. This loan is NOT forgivable. The maximum term of the loan 30 years 3.75% interest rate. There may be an  option to roll the EIDL into the PPP. This is administered directly by the  SBA
Our company has done extensive research and is submitting EIDL applications on behalf of our clients.
If you have any questions contact Jamie or Rob as per below:
Jamie Phone 360-500-9403 jamie@ewbizservice.com
Robert Phone 917-843-4174 robert@ewbizservice.com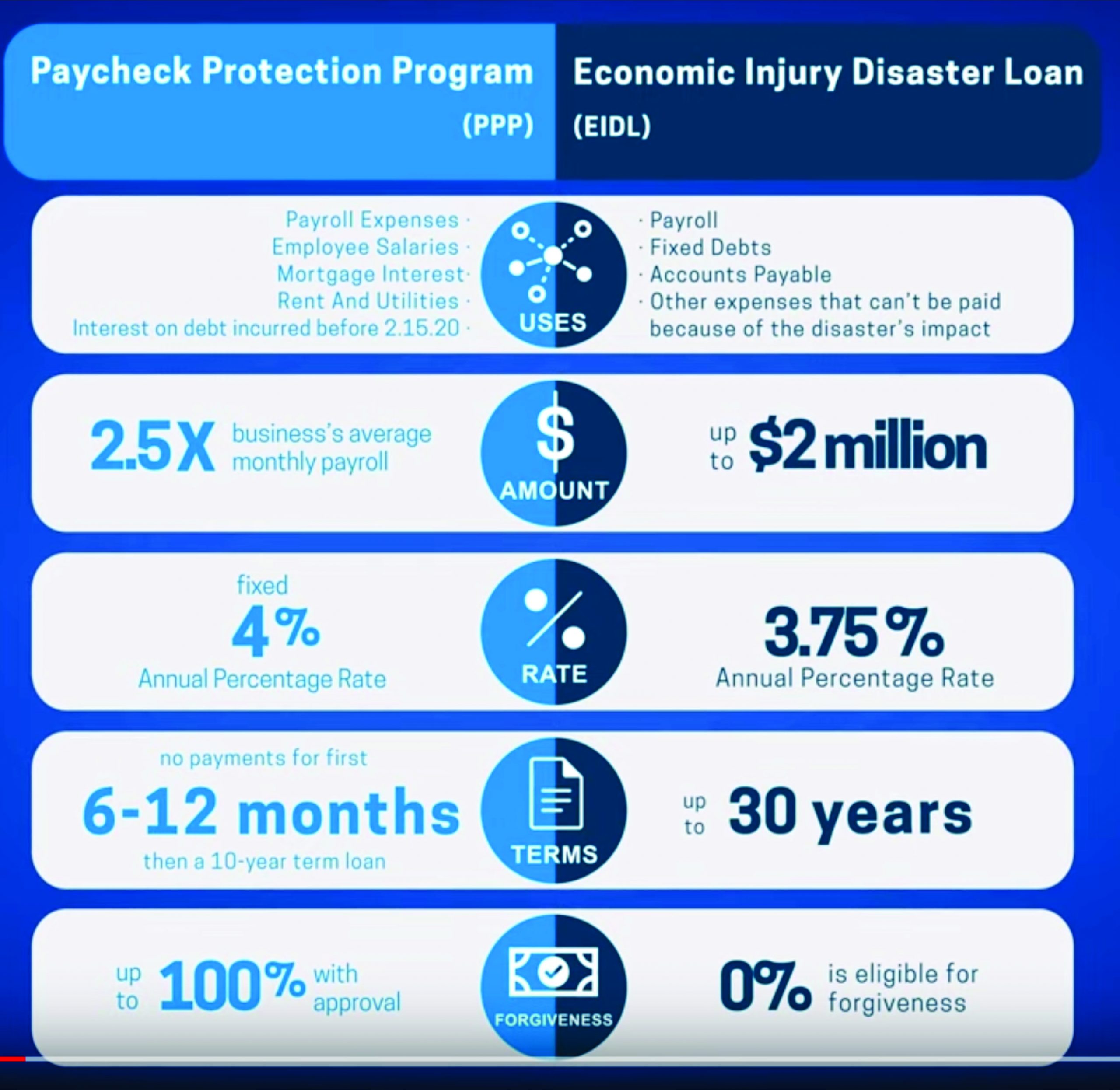 Credit for Chart:  https://www.liveoakbank.com/